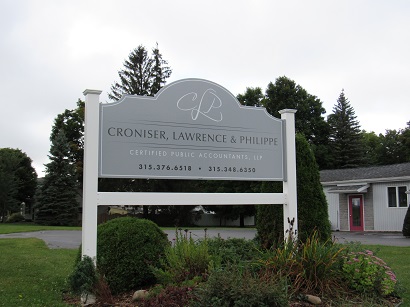 Serving individuals and business owners in the greater Lewis County, NY area. We bring many years of experience to business owners who want to increase profitability, use all legal means to pay the least amount of taxes, avoid tax notices and surprises, or simply want more time to run their business and enjoy their families.
To manage your business profitably, you need the right financial data, advice and services. We can provide you with the accounting, bookkeeping, tax, business counseling, payroll, and other business services you need most. We want to be part of your success. Count on us to listen, give you top priority and respond promptly with services specifically suited to your company.

If you need help with these or similar issues and would like to discuss them, we would like to meet you.
Office Hours. Our office is open Monday - Friday from 8:30 am - 5:00 pm from Labor Day through Memorial Day. We then have summer hours of Monday - Friday from 7:30 am - 4:00 pm from Memorial Day through Labor Day. If you need an appointment outside of our normal office hours, please speak with Scott or Emily.